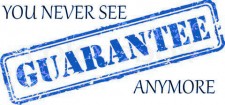 The Guaranteed Issue Insurance option from Great Western gains popularity among Local Life Pro clients with its promise of absolutely no underwriting. No medical exam, zero underwriting and no health questions through Guaranteed Assurance Option.
Hollywood, FL, June 2, 2017 (Newswire.com) - With companies clamping down more and more on who they want to insure, many have turned their back on the idea of being able to qualify for Life Insurance. From complex financial reasoning to a simple DUI, some insurers take everything into account before accepting individuals. This, alongside the elaborate process of getting some types of life insurance, makes it hard. With Great Western's Guaranteed Issue Life Insurance policy, Local Life Pro has found a new way to satisfy clients with the word "Guarantee."
Guaranteed Issue Insurance (Guaranteed Acceptance) makes it possible for beneficiaries to receive death benefits from the policy no matter the policyholder's health. Guaranteed issue life insurance is commonly a last resort for people who can't qualify for life insurance due to their present or previous health problems, and who don't have the option to purchase typical life insurance as a benefit through their company.
You never see guarantee anymore with life insurance.

Brian Miller, Life Insurance Advisor
Local Life Pro offers a guaranteed issue insurance policy that gives consumers the ability to
Get life insurance without any exam or blood work
Get immediate coverage in as soon as a week
Obtain built-in riders that allow policyholders access to even more benefits such as Living Benefits, also known as Accelerated Death Benefit, at no additional cost (due to a terminal illness)
Find out more about guaranteed issue insurance and its benefits at http://www.locallifepro.com
Source: BenaVest / Local Life Pro
Share: