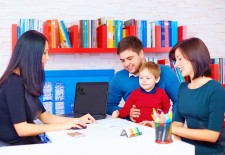 While many of the insurance agencies are dodging the uncertainties of the health insurance marketplace, 'Local Obamacare Agents' presses forward through the third week of Obamacare Open Enrollment and helps thousands enroll in 2018 Obamacare Plans
MIAMI, November 13, 2017 (Newswire.com) - With Open Enrollment for 2018 Healthcare hitting the third week, many clients are calling their previous insurance agencies to find out that their plans are either expected to triple in cost or that their agents are not around for business in the new season. With the drastic changes this year, many insurance agents will spend their time elsewhere to avoid the headache of Open Enrollment.
This leaves clients with a couple options: A. Find a Local Obamacare Agent that is contracted with the Health Insurance Carriers that will sit with and go over your options or B. try Healthcare.gov and their enrollment system. If clients decide to do nothing with their current plan, they risk getting automatically re-enrolled in their extremely pricey plan or being stuck with a government-chosen plan that is "most similar" to their previous plan.
Local Obamacare Agents has 15 physical Obamacare locations with over 300 qualified state-licensed insurance agents helping people enroll in person or online with real-time Obamacare Quotes. Their main enrollment centers are in Hollywood, Miami and West Palm Beach. Experts are helping people choose the right plan by looking at three key factors.
"Pricing, Benefit Plan and the Plan Network," the owner, Joseph Gannon said. "You really have to find a good combination of all three and that's not so easy in this market. There are many insurance companies that do not have contracted doctors in certain areas and so while the plan and pricing might look good, there might not be a doctor in the plan's network that is in the consumer's area. So what good is a great health plan if you cannot see a doctor?"
At Local Obamacare Agent's Enrollment Centers, there are no long lines and the new ACA software will have customers in and out within 5-10 minutes. They also have Obamacare agents that are bilingual in multiple languages. These agents will navigate applicants through the difficult application in minutes, help them upload any documentation they may need and also help them make their first payment if necessary.
For more information on where to find help with the enrollment process, visit Local Obamacare Agent's website. Help is also offered over the phone. Visit the website or call at 877-962-8332.
For more information, please visit https://www.localobamacareagents.com/
Source: Local Obamacare Agents
Share: